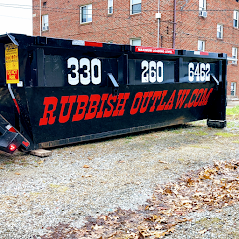 Size: 14' L, x 83" W, x 4' H
Days: Up to 3 Days
Rent Time Extension: $12.50/day
Ton(s): 2 Included
Extra Weight: $50/ton
Description
15 Yard Dumpsters - $299.00 for 3 days $349.00 for 7 day rental
The 15 yard dumpster is a great option for small to medium-sized cleanup projects. Whether you're renovating your basement or cleaning out your garage, this dumpster can help you get the job done quickly and easily. Plus, our rental rates are unbeatable. Give us a call today to learn more about our dumpster rental services.$299.00 for 3 days $349.00 for 7 day rental. You can place your online orders thru our site or Give us a Call. When you order online you can leave the driver placement instructions as well as any other imformation you think is important.
Why 15 Yard Dumpsters Are the Right Size for the Right Cost?
In the event you're looking for a dumpster rental for your small to medium cleanout, it is best to choose a 15 yard dumpster. The 15 yard dumpster is considered to be a medium size dumpster for rent. They are the perfect size and will also be cost-effective without being too big or too small and we offer flat rate prices. Finally, because these types of bins are smaller than other sizes, they won't take up as much space on your property. 15 yard Dumpsters are the most popular sizes for homeowners and small contractors to rent. Rubbish Outlaw is here for your dumpster rental needs. We want to be your dumpster rental company by offering you the best dumpster rental services at the best dumpster rental prices. If you find you need a bigger dumpster size we also carry a 20 yard dumpster. There a many dumpster sizes to choose from depending on the scope of work.
How long can I rent a 15 yard dumpster?
You can rent our 15 yard dumpster Roll Off dumpster for either a 3 day rental or a 7 day rental. When you rent a dumpster for a shorter period of time, it can save you money. A 3 day rental is the perfect option for those who only need a dumpster for a short period of time. We charge $12.50 per day after your rental contract expires.
Dumpster Rental Costs By 3 Day and 7 day
The price for our 15 yard dumpster rental in Akron OH is $299.00 for a 3 day rental and $349.00 for a 7 day rental. Most homeowners prefer the 3 day rental. If you need a different rental period just give us a call and we discuss what fits your needs. We offer Flat Rate Pricing making it easier for your budget. Be aware of companies that charge drop fees, pickup fees and dump fees for there 15 yard dumpster.
What size is a 15 Yard Dumpster?
Our 15 yard dumpster rental is 14 feet long, 7.5 feet wide and 4 feet tall. It has rear opening barn doors for easy loading. Due to the compact size you can easily load over the side walls as well. Making this dumpster rental the perfect size for your garage cleanout or home improvement project. We have other dumpster sizes to choose if you need a larger container.
How much weight is included in a 15 yard dumpster rental?
People ask how many tons do we include? Or what is the weight limits? We include up to 2 tons in your rental, if your dumpster weighs more than 2 tons we charge $50.00 per each additional tonnage. We have weight limits on our 15 yard roll off dumpsters which is 5 tons or 10,000 pounds.
What will A 15 cubic yard dumpster hold?
Our 15 yard dumpster rental is great for small cleanouts, roofing jobs or spring cleaning bathroom and kitchen remodeling, garage cleanouts, roofing projects, deck demolition, yard debris, heavy debris, storm debris, declutter and free up valuable space. Whatever cleanup project you have we have dumpsters at the right pricing.
A 15 yard roll off dumpster can hold a variety of items, including:
- Household junk
Make your home cleanouts and home cleanup project a breeze by using one of our containers. It will fit all your trash, debris and garage cleanouts.
- Yard Waste
There are many types of yard waste that can be disposed of in a 15 yard dumpster. Some of the most common types are leaves, grass clippings, tree branches, and wood. However, there are many other types of yard waste that can be included in a dumpster rental. This includes items such as shingles, and other construction debris.
- Furniture
Furniture is another item that can be placed in a dumpster. However, there are some restrictions the furniture must fit in the 15 yard dumpster and be below the top fill line. If you have a lot of furniture from house cleanouts you may want to choose a bigger container size.
- Appliances
We accept most Appliances but we can not accept refrigerators. Most appliances fit perfectly in our 15 yard dumpster. If you have a refrigerator contact your local recycling services.
What is Not permitted in our Dumpster Rentals?
As a general rule, the items that are usually not allowed in dumpsters to be taken to a landfill include: asbestos, car batteries, fuel, hazardous waste, oils, full paint cans, pesticides, propane tanks, refrigerators, tires, gas, biological or medical waste, concrete debris.
What is a Roll Off Dumpster Rental?
A roll off dumpster is a type of waste container with a large volume capacity. They come in a variety of sizes including 10 cubic yards, 15 cubic yards, 20 cubic yards and 30 cubic yards. These bins are what's most often used in the construction industry. When a trash container is placed onto the back of a truck or trailer, it's called a roll off dumpster because they can be rolled off. Our Roll Off dumpsters are driveway friendly we protect your drive by placing boards for the roll off dumpster to sit on.
Plan for delivery and pickup
When you rent a dumpster, Please follow the following rules for easy removal and delivery. Clear 60ft of space of any debris for delivery vehicles. Insure that we have vertical clearance and no low hanging wires. Generally a dumpster placed outside a residential driveway may require a permit first. . Also, be careful of any locked doors or other obstacles that prevent access from a location. Don't overload it. We need to be able to tarp the dumpster in order to transport it safely to the dump location. Move any vehicles out of the way and insure complete access to the dumpster or dumpster location. Be aware that if there are low hanging wires we may have to place the dumpster in a better location.
Are Your Dumpsters Drive Way Friendly?
Yes are dumpsters are drive way friendly and let me tell you why. First we use a medium weight truck to deliver your dumpster to your home or job site. Other companies use a extremely heavy commercial truck to deliver your container. And its the truck the damages most homeowners driveways not the containers. We use a truck that is the right size and will not damage your drive making us the ideal choice. Not only do we use a pickup type truck when delivering our container we also put boards under our containers to insure our container does not damage your driveway. We make protecting your property our business. Our Dumpsters fit in the same space a a SUV or Pickup Truck would.
Flat-Rate Pricing Vs. Variable-Rate Pricing Dumpster Rental Prices
When comparing dumpster rental prices make sure you know the main difference between flat rate and variable rate dumpster rental prices is that with a flat rate, you know exactly what you're paying upfront. With a variable rate, the price can change depending on the weight of the waste material. This means that you may end up paying more if your 15 yard dumpster is heavier than expected. We do not like to charge additional fees this is why we offer a flat rate price. There are many dumpster rental companies to choose from, so we strive to provide the best customer support, free quote, offer the best price, free delivery, provide driveway protection and dispose of your items in a proper manner and according to local regulations. Our 15 yard dumpster rental includes all disposal costs up to 2 tons and we offer a 3 and 7 day rental period.
.01023