Uniontown Dumpster Rental
Uniontown Ohio was platted way back in 1816 and is located at 40°58′35″N 81°24′26″W. The population of Uniontown is 3,309 and is located along the Tuscarawas River.

Are you interested in a dumpster rental in Uniontown? If you a resident of Uniontown and have a project or house clean out to accomplish you might need a dumpster rental or a junk removal. Our company Rubbish Outlaw is here to assist in answering your questions and providing you with the knowledge to help you determine which dumpster rental size is correct for you.

When you need a quick, cost effective and reliable way to get rid of your rubbish or junk in the Uniontown Ohio area, give Rubbish Outlaw a Call 330-260-6462.
We Take Just About Everything
Some examples of the junk we haul away include
Refrigerator Disposal

Garbage Removal

Mattress Disposal

Foreclosure Clean Outs
Construction Waste Removal

Yard Waste Removal

Trash Removal

Appliance Removal
Television Disposal & Recycling

Furniture Removal

E-Waste Disposal

Hot Tub Disposal
Quality Affordable Dumpster Rental in Uniontown
If you need the best dumpster rentals company, call Rubbish Outlaw Dumpster Rentals today. We are confident that we are the best suppliers in Uniontown OH and we will assist you with any sort of waste removal. Please call us today at 330-260-6462 for a free quote. Our staff are highly skilled in answering your inquiries and concerns.
With our Dumpster Rental in the Driveway, You'll Get More Done This Weekend
Removal of junk from basements or attic garages is a challenge, but it shouldn't be a big deal. The roll off dumpster rental services will save time and gas money and will make the home cleaner. With different dumpster sizes to choose from. We are sure one of our roll off dumpster rentals will work for you.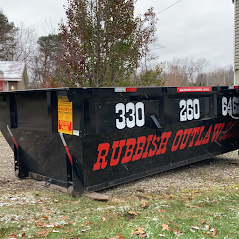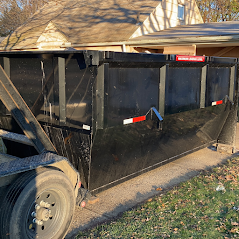 Uniontown Knowledgeable Demolition
Rubbish Outlaw Dumpster service offers the right size dumpster for any construction project in Uniontown, OH. We are committed to the safest possible disposal practices at Uniontown. Call 330-260-6462 if you're not sure what dumpster to choose.


Uniontown Dumpster Rental Sizes
What size dumpster do you need? With our site RubbishOutlaw.com you have the ability to choose either a 15 Yard Roll Off Dumpster Rental and a 20 Yard Roll Off Dumpster Rental . We have the most affordable dumpster rentals in the market. What dumpster size will you choose?

We have made the process of renting a roll off dumpster in the Uniontown Ohio area super convenient with 24-hour online ordering. You can rent a dumpster anytime that is convenient for you. If you prefer you can also give us a call and one of our staff can help you with the rental process as well.

On our 15-yard roll off dumpster rentals we provide you the option of a 3 day or a 7-day rental period. A lot of clients prefer the 3-day rental as it saves you time and money and keeps you motivated to get the job done quickly. The 3-day rental is great for homeowners and contractors who have deadlines and gives the option of a short-term rental period at a lower cost. The 7-day option is good for clients who need a little more time to get the job done.

Our 20-yard dumpsters include up to 7 days for one low price. We believe in easy affordable upfront pricing.

Our 15-yard dumpsters include up to 2 tons while the 20-yard dumpsters include up to 3 tons. The average tonnage for a 15-yard dumpster is right around 1 ton. Extra tonnage is available at $50.00 per ton.

If you find you're in the need of a 30 yard dumpster or even a 40 yard dumpster rental service. We have a solution we can rent 2 15 yards or 20-yard dumpsters to give you the hauling capacity you need.

Our roll off containers will easily fit in most driveways, the dimensions of the 15-yard dumpsters are 14 foot long, 7 feet wide and 4 foot tall. Our 20-yard dumpsters are 14 feet long, 7 feet wide and 6 foot tall. Both dumpsters include rear opening barn doors allowing easy loading either thru the rear doors or over the top of the dumpsters.

Our rent a dumpster are delivered and picked up by a medium weight truck to protect your driveway. Some companies are geared toward commercial and use heavy trucks that could damage your driveway or lawn. We are geared toward serving the residential customers while having enough power to service the commercial contractor as well. We have the best dumpster rental prices per cubic yard period.
What Can Uniontown Clients Use Our Dumpsters For?
We use 2 of the most popular dumpsters rental sizes to service our Uniontown clients.

Our 15-yard Dumpster in Uniontown are perfect for small to medium sized home projects such as home cleanouts, home renovations, household junk, single room renovations, roofing, garage cleanouts, whole home flooring removal, renovations, additions etc. A 15-yard dumpster can hold around 80 to 100 33-gallon trash bags. Typically, a 15-yard dumpster will weigh between 1 and 2 tons when filled. Our 15-yard dumpsters are 14 feet in length, 7 feet wide and 4 feet tall.

Our 20-yard dumpster is an extremely popular option as it can manage large volume of debris without taking up a ton of space at your home or job site.

Our 20 yard dumpsters can be used for a wide variety of projects including Complete kitchen renovation, Large Basement or Garage cleanout, Moving, Construction debris, Large bathroom remodel, Flooring or carpeting removal for the whole house, Deck or Shed Demolition and Whole home decluttering. Our 20-yard dumpster can hold approximately 110 to 130 33-gallon trash bags. Our 20 yard dumpsters are 14 feet long, 7 feet wide and 6 feet tall.
What sets Rubbish Outlaw Dumpsters Rentals apart from other Uniontown Dumpster Rental companies?

Residential and Commercial Cleanups
Whether you need to clean up a residence or a commercial space in Uniontown Ohio, Rubbish Outlaw can manage your dumpster rental needs. Some of the junk types we manage include garbage removal, refrigerator disposal, foreclosure cleanouts, demolition debris, remodeling debris, foreclosure clean outs, remodeling projects, and mattress disposal.

They also include yard waste removal needs, construction waste removal, appliance removal, trash removal, furniture removal, hot tub disposal, e-waste disposal, and television disposal and recycling. Whatever junk you need to be hauled away, we can ensure that you dispose of it, so the area is clean and so you are being responsible and ethical with the disposal of your waste.


High-End Customer Service
Our customer service is personal, professional, and comprehensive. Whenever you give us a call, we will answer all the questions you have regarding waste disposal. Our team is always available to help you with the dumpster in Uniontown rental process.
When you are ready for a dumpster in Uniontown, You can get our team on the phone, and we can help you decide which size dumpster is the right size for your project. We can also give you an idea of how long you will have to rent it for and if you need any extra tonnage.
Low-cost roll-off dumpsters from a team that wants to save you more
If you need a dumpster in Uniontown your in the right place, The roll-off containers we offer include a single price at flat rates. Give us a call today to get an estimate.
What is a Roll Off Dumpster Rental?
A roll off dumpster is a type of waste container with a large volume capacity. They come in a variety of sizes including 10 cubic yards, 15 cubic yards, 20 cubic yards and 30 cubic yards. These bins are what's most often used in the construction industry. When a trash container is placed onto the back of a truck or trailer, it's called a roll off dumpster because they can be rolled off. Our Roll Off dumpsters are driveway friendly we protect your drive by placing boards for the roll off dumpster to sit on. The boards will protect driveway from any unwanted scratches.
Call to get your Free Quote today
330-260-6462 Our dumpster rentals service area includes Summit County, Medina, Stark, Cuyahoga, and Geauga counties.
What Types of Payments Do We Accept?
When you need a dumpster rental in Uniontown rest assured, we will be there to assist your needs and offer a wide variety of payments options. We accept all major credit card payment as well as cash and checks.
Whether you're looking for a local dumpster rental company for cleaning up your house or construction debris, we provide you with the perfect roll-off dumpster rental in
Akron
,
Alliance
,
Barberton
,
Canton
,
Cuyahoga Falls
,
Fairlawn
,
Hartville
,
Hudson
,
Kent
,
Norton
,
Portage Lakes
,
Stow
,
Streetsboro
,
Tallmadge
,
Uniontown
and all surrounding areas. Click to see our entire
Service Area
Do I need a permit for my rental in Uniontown OH?
If The plan is for the container to be placed in the roadway. You may need a permit.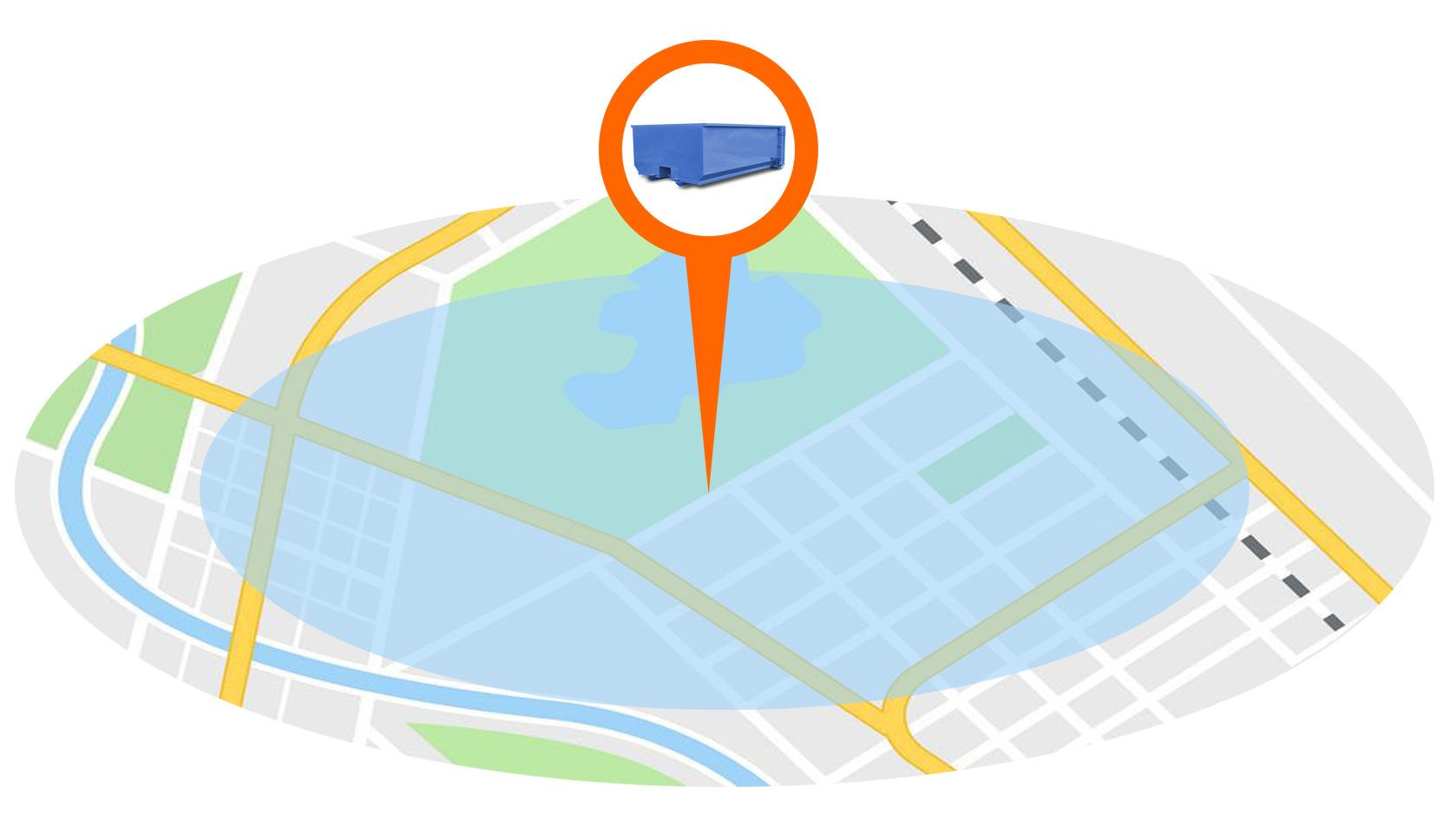 Dumpster Rental Service Area
Whether you're looking for a local dumpster rental company for cleaning up your house or construction debris, we provide you with the perfect roll-off dumpster rental in Akron, Alliance, Barberton, Canton, Cuyahoga Falls, Fairlawn, Hartville, Hudson, Kent, Norton, Portage Lakes, Stow, Streetsboro, Tallmadge, Uniontown and all surrounding areas. Click to see our entire Service Area
All Service Areas
Rubbish Outlaw
163 Annadale Ave
Akron, OH 44304
330-260-6462